Richard Branson, the daring business visionary, went into space on his own winged rocket ship on Sunday, defeating the business tycoon Jeff Bezos in his most daring experience yet.
Branson and his Virgin Galactic crew of five arrived at the height of around 53 miles (88 kilometres) over the New Mexico desert — sufficient to experience 3 to 4 minutes of weightlessness and detect the ebb and flow of the Earth — before perfectly coasting lower to home to a runway arrival.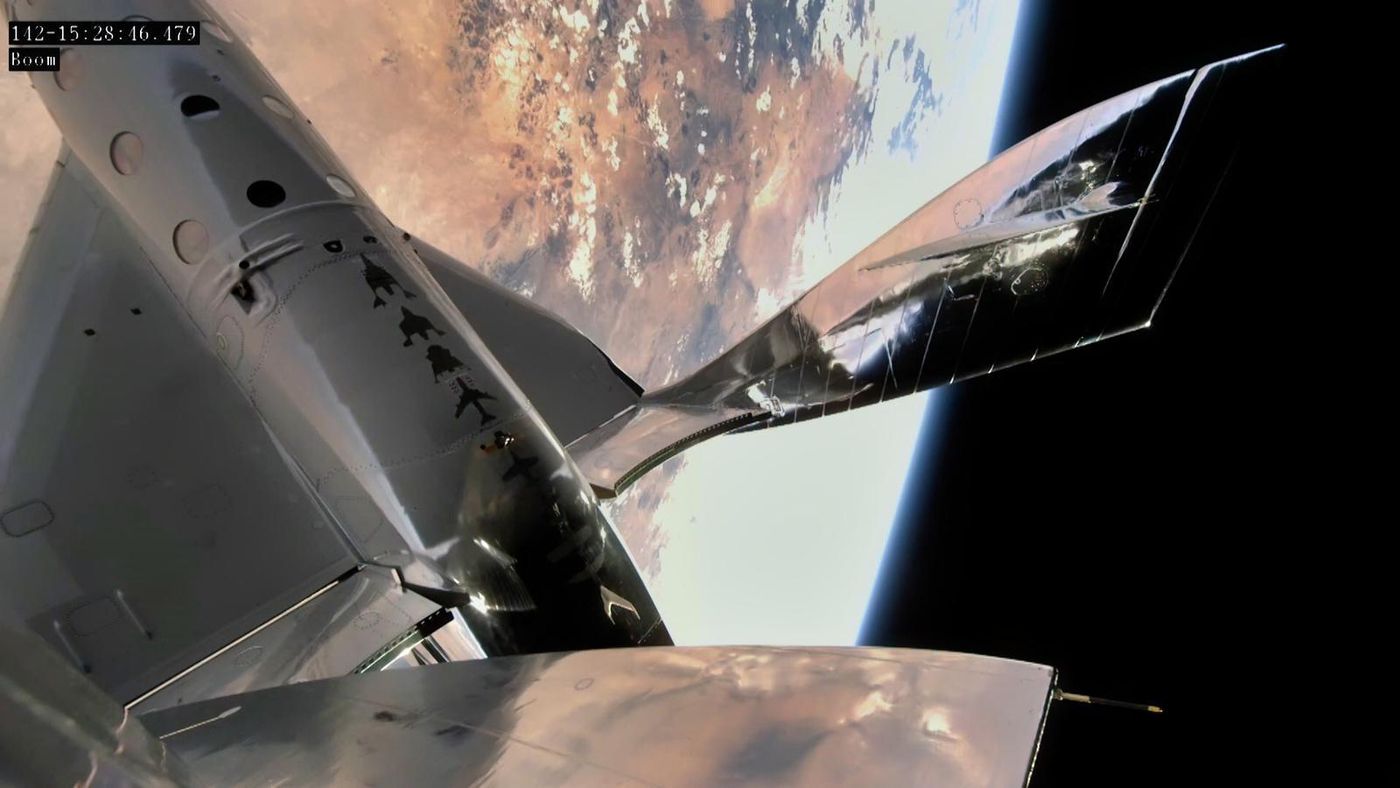 "Seventeen years of hard work to get us this far," a beaming Branson said as he complimented his crew on the svelte white space plane named Unity. "We've been to space, everybody!" During a post-flight press conference, Branson cheered. "So thrilling when a lifetime's dream comes true."
Branson has become the first person to take flight in his own spaceship, topping Bezos by nine days.
'The Late Show' madness
Richard Branson appeared on The Late Show to talk and discuss his recent entry into space. The famous host Stephen Colbert referred to Branson as a "billionaire-goat", "a cross between David Bowie and Pan the goat god", with lots of virgin jokes – an inspiration that virgins could go to space. Colbert even joked about how the rocket ship touched the edge and went in for precisely four minutes – a sign of true virgin. Haha!
Besides, Branson emphasised the need for education in terms of the quality that space has to give, citing the space's potential to keep an eye on things like rainforest degradation and climate change, both of which are critical for Earth and its inhabitants.
As a matter of advice to Bezos as he prepares to travel to space, Branson said, "Sit back, relax, look out of the window. Absorb the view outside. Really take it in, it's a once in a lifetime opportunity, enjoy it."
Watch the below-mentioned video.