Yoast SEO will come on Shopify this month. This will make the app more accessible. The app's SEO will also become easier.
Yoast SEO App soon on Shopify
Shopify is one of the largest platforms for e-commerce brands to set up an online shop for their businesses. Over a million e-commerce brands and merchants use Shopify as it provides several customizations for adding and removing products, implementing SEO, and other purposes.
Yoast SEO will come up for Shopify users on 18th January 2022. It will be initially offered for free, but after 14 days, a subscription charge of $29 every month will be charged. It will be available in 27 languages.
Though it was initially available to only open-sourced platforms, its collaboration with Shopify raised many eyebrows. However, it has clarified that it believes in Shopify's commitment to giving much-needed online exposure to small businesses.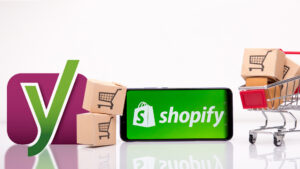 Yoast SEO will offer features that are the same as its WordPress plugin. This will optimize Shopify product pages and blogs. Using Yoast SEO on Shopify has its own advantages.
Analysis of SEO and Readability of your content
It will help you design SEO-friendly pages and blogs. It will reveal the areas where the content needs improvement. By doing so, it will improve the readability of your content.
With the help of this app, you can optimize your product pages for keywords and key phrases. As Yoast excels in identifying the associated key phrases, you can incorporate SEO without sounding artificial.
Yoast SEO Adds Structured Data
It integrates structured data to help Google know the exact purposes and features of your website. It does so automatically without the need for any manual settings.
Yoast SEO allows Previews
It provides a preview of your images or posts before they are published on your website or social media accounts.
Besides these benefits, it also comes with a 24/7 support service, courses, and quizzes to gauge your knowledge. However, these benefits will only apply to paid users once the trial period ends. Therefore, you must try and use this during the 14-day trial period to get accustomed to it. It will also help you analyze whether it is a smart thing to subscribe to it or not.