Silent videos are redefining the industry.
Video marketing is exciting and challenging. The biggest challenge to creating successful video ads is the ever-decreasing consumer attention span. The "Internet of Things" has made an electronic maze around consumers. They no longer remain focused on one platform. You get less than 10 seconds to hook them, else people skip your ads. 65% of people tend to skip video commercials as soon as they get the chance. 
People are now active on multiple platforms simultaneously. They prefer video ads that don't interfere with their activity with a piece of music or loud sound all of a sudden. Imagine sitting in the library searching for something on YouTube, and boom, a pre-roll video ad turns the library into a rock concert. To avoid this, most platforms mute videos by default. So, in a way, the ads you create are already silent. Consumer behaviour runs the video marketing industry. People like ads that are clear, concise, engaging and convey the message.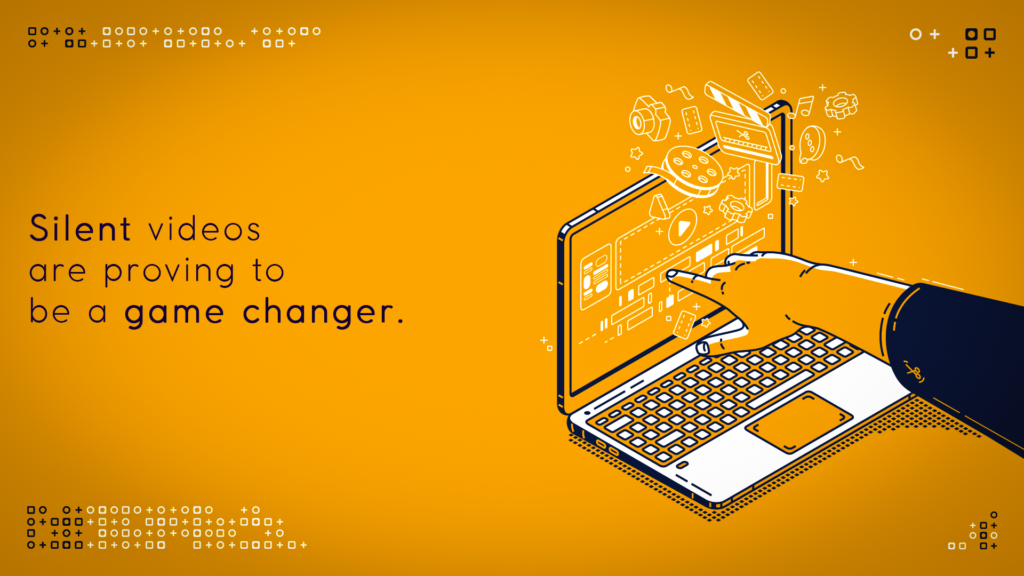 How to Make Engaging Silent Videos
Did you know that YouTube videos with captions get 7.32 % more views than uncaptioned videos? This tells us that people consume video content even if there is no sound, as long as it answers their queries. You need to show and not tell; consumers are intelligent. Silent videos can improve the performance of ads if you can keep the message clear. The story should be understandable visually without any sound or voice. Invest time in creating captions; 50% of people prefer watching videos with captions. Ensure transcripts are placed whenever possible; they play a crucial role in SEO.
There's a reason people still love Charlie Chaplin movies; they were written so that there was no need for any sound. It would be best if you created such an ad script. Silent video ads must talk to a consumer without actually speaking. Ensure that visuals are big and bold so that the viewer is instantly engaged. Make the videos personal and not preachy; people should identify themselves in the characters in the ads. Using animation is an excellent strategy; they also keep the cost low. If you want to do successful video marketing, never limit your creativity. Lastly, don't forget to add sound to silent videos. People tend to unmute if they engage.