ASCI's guidelines fall flat when put under the scanner by industry experts because of the lack of clarity and industry unwillingness.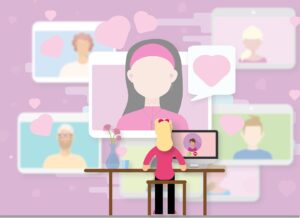 Though the stated claim of ASCI's influencer guidelines is to bring transparency and accountability in the fast-growing influencer market in India, responses from industry players concerning the feasibility of implementing these guidelines have been mixed, with some claiming it has a significant impact. In contrast, others say it is business as usual.
Campaign India reports Urban Company's marketing director Tarun Menon saying, "The brand always believed in a transparent approach when it came to influencer activity." However, Money Control's simple review of Instagram profiles of a few major influencers argues that this is not the case for most of the brand-influencers collaborations.
This may be due to a lack of clarity regarding the guidelines. For instance, Money Control reports that influencer Dolly Singh, in over a minute-long video regarding skincare products by Olay, has mentioned #ad in the description but not in the video. Technically, this amounts to the violation of the disclosure clause under the guidelines.
On the other hand, there is also an unwillingness to comply from brands and influencers' side, as these disclosures may lower the engagement rate for influencer ad campaigns.
With the non-binding nature of these guidelines, there is a limit to which ASCI can push them on its own. Apart from monitoring and reporting, ASCI will proactively have to look for ways to gain support from the industry players.