Balenciaga has again done something to wow their fans, and this may be the coolest thing you've ever heard. Can you imagine a collaboration between the world's most amazing game and clothing brand? You should since you play Fortnite. The players of the video game Fortnite will soon be able to dress their avatars in luxury clothes from Balenciaga. But this doesn't end the surprise here – a dog is a model. A dog? It's not any other dog, it is Doggo, one of the most recognized characters in Fortnite.
The two revealed their collaboration on 20th September, taking the whole world by shock just as we were just recovering from Kim Kardashian's bold (and black) Met Gala 2021 outfit by Balenciaga. Doggo will feature in a 3D billboard video that will be displayed throughout the world, sporting a Balenciaga x Fortnite hoodie and jeans and the brand's classic swooping sunglasses perched upon his nose, in addition to wearing the Balenciaga outfit in the game. Other renowned Fortnite characters will also be featured in the Balenciaga overhaul. Knight is dressed in Balenciaga armor boots, hoodie and shorts, Ramirez is dressed in a sequined top and tattered trousers, and Banshee is dressed in a tiger-striped bodysuit. Apart from this, as the game goes, Banshee's suit will turn crimson, and Ramirez's sequins will change from silver to gold.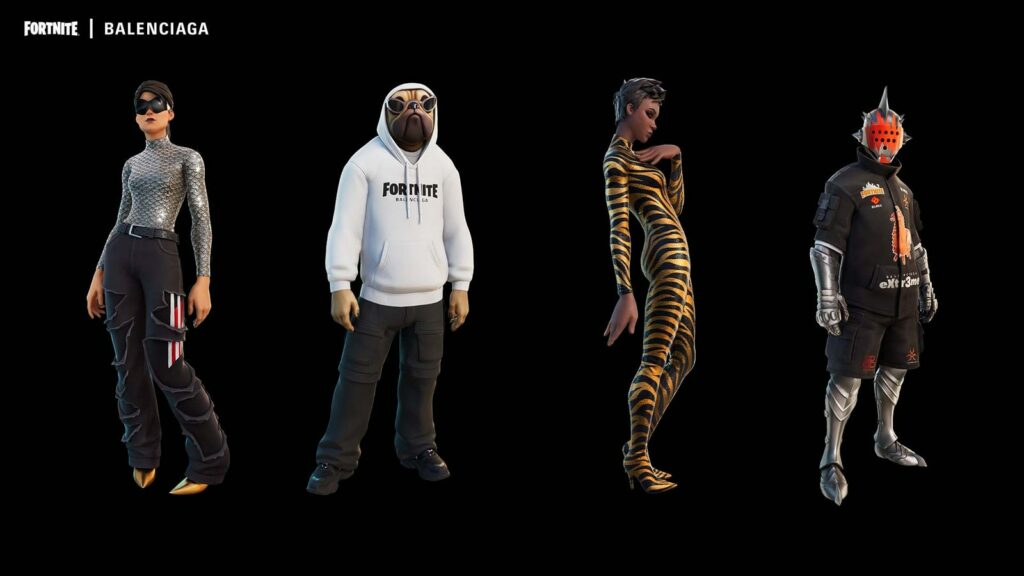 Fortnite's former owner, Epic games and Balenciaga have previously collaborated on the show of Balenciaga's fall 2021 collection, which was created using Epic's Unreal Engine. But this is the first time when Balenciaga enters the metaverse of Fortnite. Demna Gvasalia, creative director of Balenciaga, said in a statement about the inspiration he got for the virtual fashion line, "It made total sense to me that we collaborate further by creating these authentic Balenciaga looks for Fortnite and a new physical Fortnite clothing series for our stores."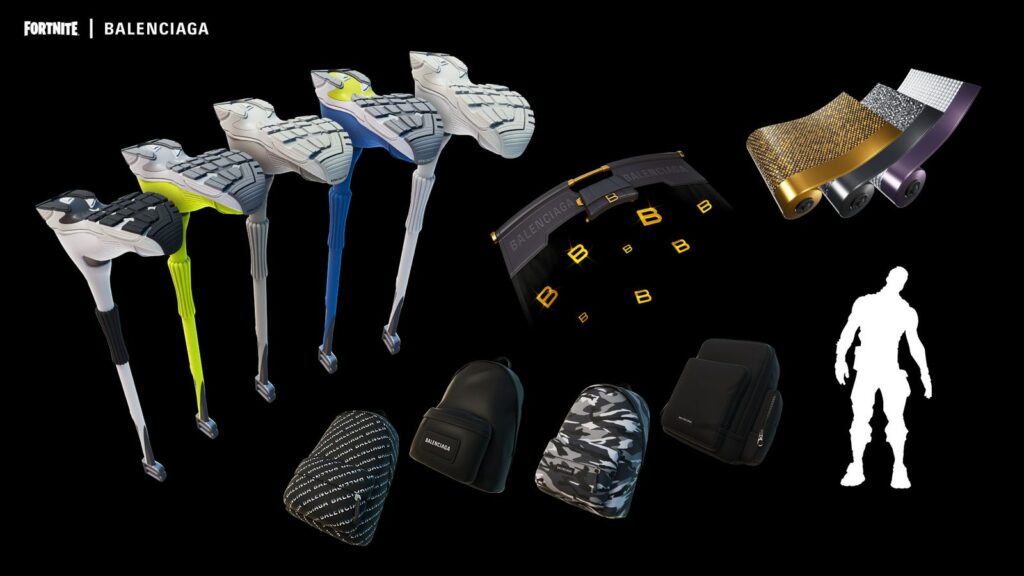 Fortnite and Balenciaga straddle the virtual and physical worlds, with players able to outfit their avatars in Balenciaga clothing and perform a bespoke Balenciaga dance upon entering the store. Users who buy the apparel can snap images of themselves and submit them to be featured on virtual billboards in the Fortnite town square. On the other hand, Doggo will be featured in Times Square, travelling from Madison Avenue to the Balenciaga store, for us humans.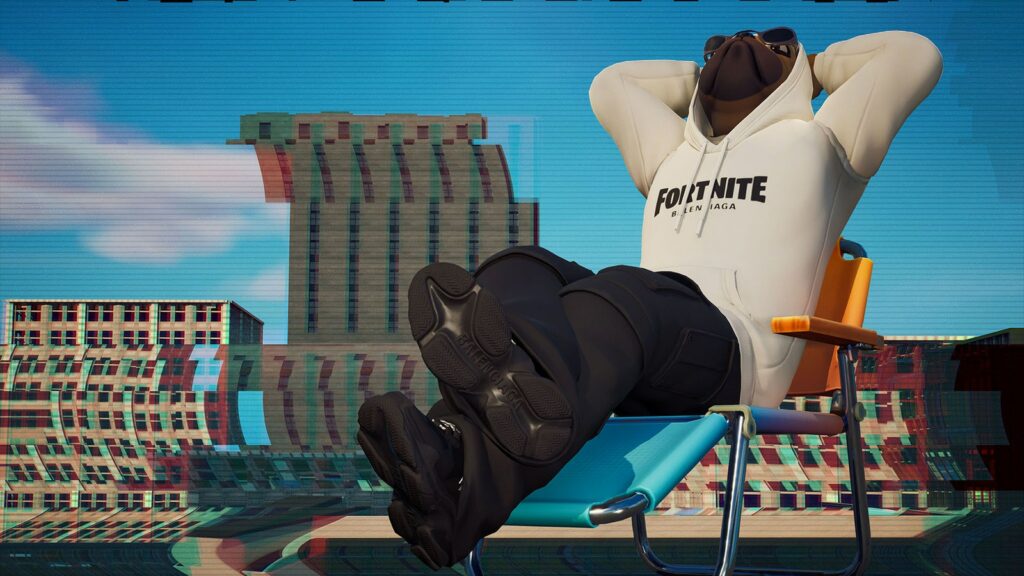 These two will thrive from the collaboration in dramatic ways: Fortnite will enter the world of luxury fashion, while Balenciaga will get a more extensive audience base. The collaboration could be viewed as a form of marketing, but it is really about delving into the world of imagination and "self-expression", as said by Phil Rampulla, Epic's head of brand. The users can buy limited-edition clothes from Balenciaga.com.
Demna Gvasalia is challenging the boundaries of a high-fashion brand by more freely entering the metaverse. Imagine, any player can buy these outfits and absolutely never regret the purchase. Since the virtual world of gaming is growing, brands must learn from Balenciaga's brilliant decision and begin exploring more inventive approaches. Vogue and video games don't necessarily go together, but when they do, they can work miracles in their own worlds.