Burger King has finally given a reason why athletes feel compelled to eat their medals.
And, obviously, it's because, as their hunger for gold grows, these exceptional humans just wish it was a Whopper!
Burger King Belgium is giving away a free Whopper burger for every medal won at the 2020 Tokyo Olympic Games.
To be eligible for their prize, participants must take a screenshot of an athlete biting their medal and submit it to social media with the hashtag #WishItWasAWhopper.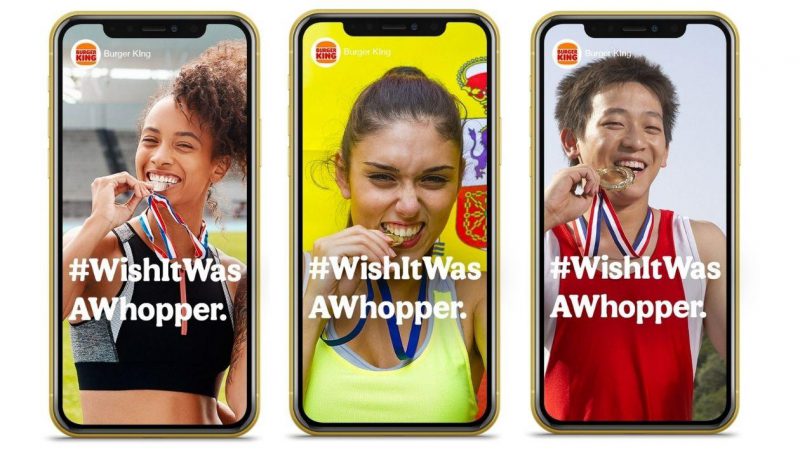 The campaign was produced by Buzzman, with the phrase "Bite into a tasty medal" having to leave viewers thinking ", Better than gold, no?" From July 27th until August 8th, Burger King Belgium's social media platforms will be hosting a tournament called "Whopper Medals."