To honour the fortieth anniversary of the discovery of the airbag, Mercedes-Benz and Heron Preston partnered to build a simple set of creative looks constructed from vintage airbags. Unfortunately, these things are simply ideas, yet the creators' creative format is both rational and innovative.
Furthermore, the duo has created a line of limited-edition merchandise that will only be available through a social media competition.
Despite the fact that style and automobiles appear to be unconnected, Mercedes-Benz and Heron Preston place a premium on meticulousness, superior quality, practicality, and customer happiness.
These brands are cutting-edge in terms of design. In any event, they exhibit their mastery and capacity to construct from discarded components by using salvaged materials in their collaborative work.
Since the start of the year, Ferrari has teamed up with Giorgio Armani, while F1 constructor McLaren has teamed up with LA-based premium streetwear brand Rhude. The coming together of these worlds sent shockwaves across the fashion and automotive industries.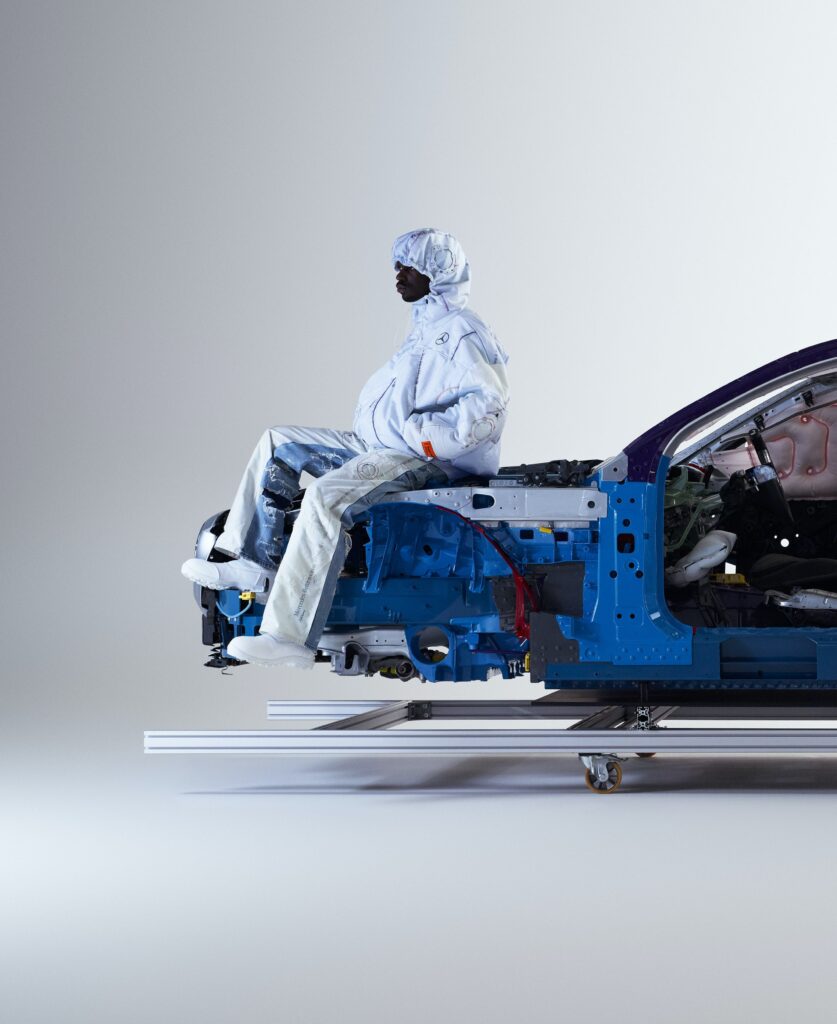 Each piece for the Heron Preston and Mercedes-Benz collaboration is one-of-a-kind, and it will be available for purchase starting September 10 in a GOAT social challenge.